The Team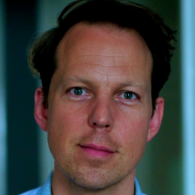 Adam has worked in media for 12 years, producing documentaries, commercials and brand campaigns. In 2002 he produced his first feature doc Movimento, about street children and the favelas of Rio for Channel 4. Other documentary credits include The Urban Chef for BBC2, World's Youngest Daredevils for Sky and The Four Year Plan, a feature doc following debt ridden football club QPR being taken over by billionaires. As Creative & Managing Director of Connected Pictures Adam has also worked on a vast array of campaigns for brands including Microsoft, SABMiller, British Airways, HSBC and Nissan for agencies such as TBWA, Saatchi&Saatchi, CHI&Partners and Adam&EveDDB.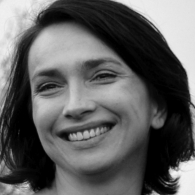 Marta was an actress in Hungary when she met Lama Ole and Hannah in 1990 and started to practice Buddhism. Since then she lived and worked in different Buddhist communities around Europe. In 2002 she began to give lectures on Buddhism and has continued to do so in many different countries. Marta also travelled with Hannah and Lama Ole for more than 15 years all over the world. During this time she saw first hand their activity and developed a very close connection to Hannah. In 2009 she came up with the idea to write Hannah's life story, an inspiration that developed into this film. This is Marta's first feature documentary.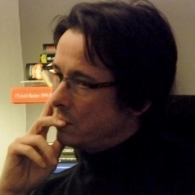 Guy started out as a writer and photographer for i-D magazine, before going in house at the BBC, directing for The Late Show. He then moved to MTV to direct fashion films and music videos. He directed a string of promos for Blur, All Saints, Bjork, Republica, Pete Docherty, Whitey and many others. This led to advertising. Guy has conceived and directed TV and online campaigns for Cream, Levi's, Everything Everywhere, British Airways, Alcatel-Lucent and this year won two gold awards for the Santander London Grand Prix, for which he created a Formula One race between Lewis Hamilton and Jenson Button on the streets of London.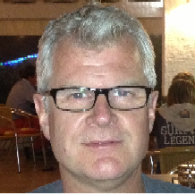 Simon has been an editor for over 20 years. In that time he has worked all over the world on countless award winning feature docs. His credits include Pussy Riot: A Punk Prayer (Winner Special Jury Prize 2013), Google and the World Brain (Nominee Grand Jury Prize Sundance 2013) Reagan (Winner EMMY Outstanding Historical Documentary 2012), 9/11 Heroes of the 88th Floor (EMMY Nominated Outstanding Informational Programme 2012).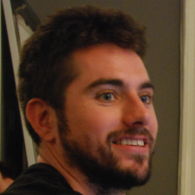 Hamish moved from his home country of Australia in 2005 when he was asked by Madonna to edit her documentary "I am because we are", a film which explores the current situation involving Malawian's and the HIV/AIDS epidemic. Following this he has continued to work with Madonna on her subsequent film and media projects to date, whilst editing a foray of humanitarian films, commercials music videos, short films and brand/fashion films for established London production houses.
Connected Pictures
Connected Pictures is a London based production company, specialising in documentary and branded video content. Documentaries include The Urban Chef for BBC, World's Youngest Daredevils with Mylene Klass for Sky as well as co-productions on Turing for Channel 4 and most recently The Four Year Plan, following Flavio Briatore, Bernie Ecclestone and Amit Bhatia and they took over debt ridden football club QPR and turned it into a Premiership team.
They have been involved in campaigns for the re-launched British Airways, creating documentaries around First Class and the luxury design of the cabins, Behind the scene documentaries at the Cannes Film Festival, as well as work for SABMiller, Levis, Moet & Chandon, Footlocker, JD Sport, John Lewis, Nissan and many others.
For more information see www.connectedpictures.com.